Announcements
Image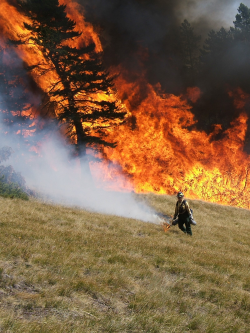 Learn about upcoming webinars on wildfire effects on wildlife, and find other news in our February 2023 Newsletter.
Review position descriptions for the new federal Wildland Fire Management series.
Read our latest research brief: "Wildfire Effects on Microclimate Conditions and Tree Regeneration in Mixed Conifer Forests."
Check out the resources on our Wildland Firefighter Health Hot Topic page.
The most recent Fire and Traditional Knowledge Newsletter is available.
Explore the NRFSN Region and Partner Institutions