2022 Whitebark Pine Science and Management Conference
Sept. 14–16| University of Montana Western | Dillon, MT
The 2022 Whitebark Pine Science and Management Conference will be held September 14–16 in Dillon, Montana. It is hosted by the Bureau of Land Management's Dillon Field Office with support from the Whitebark Pine Ecosystem Foundation. The annual conference showcases the latest research and management activities for whitebark pine and other high-elevation white pines facing similar ecological threats and needs for conservation measures. It brings together researchers, land managers and high-elevation forest enthusiasts from across the U.S. and Canada to share best practices and resources for restoring these remarkable ecosystems. The theme "Whitebark Trees to Sagebrush Seas" highlights the unique landscape of southwestern Montana where whitebark pine can be found encroaching into lower elevation valleys and the challenges to implementing restoration projects with respect to multiple land uses and other management considerations. Join in for three days of engaging events to include a community program, science and management talks, silent auction with dinner, and field trip to two BLM project sites. The event is free and open to the public with a suggested donation only. Learn more and register on the WPEF website.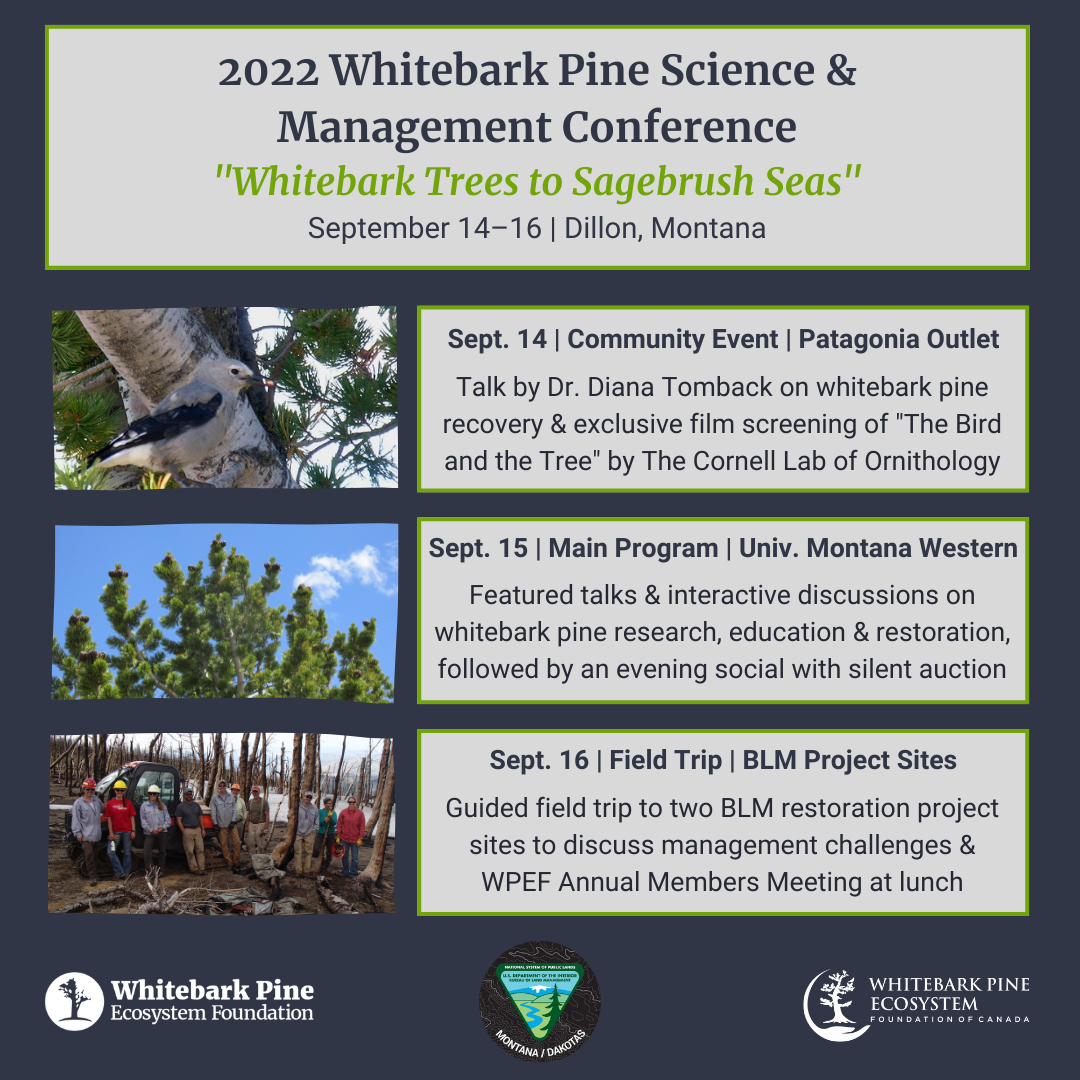 Event Details
Sep 14 2022, 12am - Sep 16 2022, 12am
Hot Topic(s):