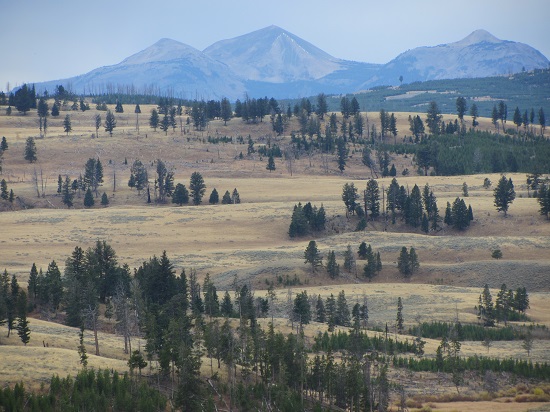 Landscape-Level Restoration Workshop
From Theory to Practice: Landscape-Level Restoration Principles to Implementing Priority Work on the Ground
The Northern Rockies Fire Science Network partnered with the Southwestern Crown Collaborative, USFS - Northern Region and Rocky Mountain Research Station, and National Forest Foundation to offer this workshop.
This workshop took place at the Lubrecht Experimental Forest, which is a 28,000-acre, outdoor, dry mixed-conifer forest laboratory and classroom located 30 miles northeast of Missoula, MT.
Workshop objectives:  
Demonstrate and discuss methods for expanding project planning from stand- to landscape-based planning.
Drawing from the recent publication, Restoring fire-prone Inland Pacific landscapes: seven core principles, share examples from planning efforts in multi-jurisdictional, fire-prone, mixed-conifer forests in the Northern Rockies.
Discuss, capture, and disseminate successes and challenges encountered during landscape-based project planning. See also the Landscape-level prescription research brief.

Target audience: Land managers including line officers, planning team members, silviculturists, foresters, resource specialists, scientists, and informed partners to landscape-scale project planning.
Workshop presentations -

For some background on applying landscape-level restoration in fire-prone landscapes, view this webinar hosted by the Northwest Fire Science Consortium and presented by Ryan Haugo, Senior Forest Ecologist with The Nature Conservancy & Paul Hessburg, Research Landscape Ecologist with the USDA Forest Service.